Pole displays, also referred to as consumer displays, show the customer items and price information. Pole displays are commonly found at the checkout counter of fast-food restaurants. A large percentage of pole displays have one to three lines of the display as well as some support adverts. They usually stand on their own using a weighted base and they can be extended to different heights. Others can be directly mounted to one terminal. There are additionally tabletop displays, which perform the very same functions as pole displays and yet, even as the name suggests, lay on a surface instead of being mounted on a pole to display.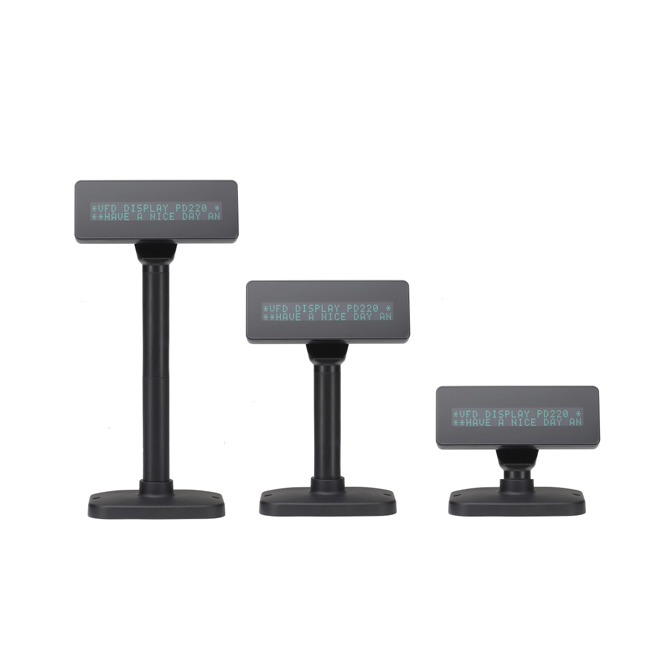 Most pole displays establish a connection to a serial port and should be installed in the point-of-sale operating system to use the proper USB port or RS-232 (serial port). This is a structure that will be special to the display and operating systems you use. To interact with your operating system, USB pole displays are using the serial port as well, but they produce their own "virtual" COM port. There are additionally parallel port interface setups and a "pass-through" settings for either serial or parallel port setups that enable the connector to be utilized for a printer or another device as well as a pole reader.
Your pos system must give commands to make a distinction between text transmitted to the pole reader and data transmitted to the printer or other pos devices.
There are numerous function sets that operate with pole displays. Logic Controls work as a universal command set. If the appropriate drivers are installed, the universal command set will operate with any pole display and operating systems. The Logic Controls command set is employed by a huge percentage of the Pos system. The other control sets are designed to be compatible with an operating system that necessitates them. If you are uncertain which command set your operating system supports or haven't yet decided to purchase software, you could purchase the universal command set pole display.
Serval pole displays even have two-sided displays, designed to allow both the customer and the cashier to view the display. Notifications (such as advertising messages, thank you notes, and so on) may also be programmed in pole displays that encourage this characteristic. Your Point – of – sale system supports should be capable of assisting you in becoming closely associated with the feature sets and capacity of your pole readers.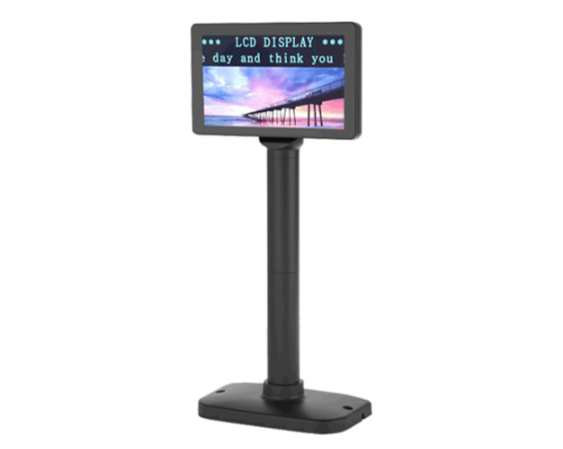 Pole display in VFD or LCD monitor can satisfy any needs with customized solutions for retailers in the point-of-sale, whether it's a 2-line characters display, characters with picture display, or LCD screen display, Vmax can try our best to accomplish running your business, and any doubt, call us to speak with professional experts for farther consociation.