The hard disk interfaces on the computer motherboard for the pos system can be referred to as SATA.
Sata3.0 is a more advanced version of 2.0. Since it was launched in 2009, computer motherboards previous to 2010 were only made available in a sata2.0 interface. If you are doubtful whether your pc machine is sata2.0 or sata3.0, take into account when you bought it; if your computer was purchased in 2010 or later, the motherboard may both provide sata2.0 and sata3.0 interfaces; you could use hardware detection techniques to determine further that the SATA3.0 interface is fully compatible with SATA2.0, to ensure that if your pos system computer only has 3.0, you can continue to use the 2.0 hard drive; 
The most major distinction between sata2.0 and sata3.0 is the transmitting speed.
Sata2.0 does indeed have a maximum transmission rate of 300m / sec, while Sata3.0 has a max transmission speed of 600m / sec. In other words, sata3.0's transmitting speed can double that of sata2.0.
Is it essential to purchase a pos pc with a Sata3.0 interface? Not strictly relevant, because the SATA3.0 hypothesis supports a transmitting rate of up to 600m/s, but this does not indicate that it will achieve 600m/s in real use, and an extremely significant element is the hard disk's transmitting rate because the sata interface is attached to the computer's hard drive. If the maximum transmission rate of the hard disk is only 300m per second, there is little difference between Sata3.0 and Sata2.0 in the use of a pos system computer.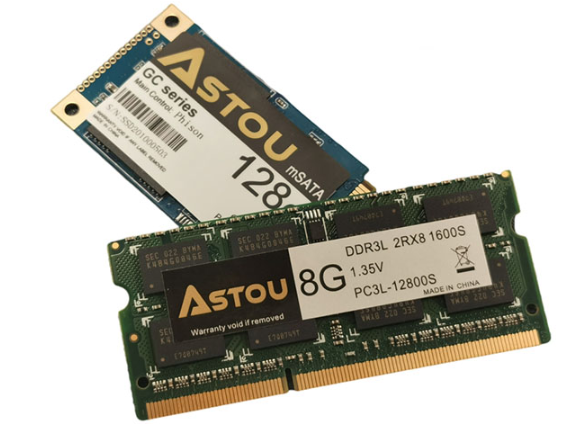 At the moment, the data transmission speed of most electrical hard drives does not outpace 100m, so if you're using a mechanical hard drive, you aren't required to worry about interface problems; nevertheless, as technology develops, solid-state hard drives have become increasingly concerned and popular among consumers. Because the transfer rate of solid-state hard drives can exceed 300m per second, it is recommended that you choose a sata3.0 computer if you desire to install a solid-state drive on your pos system computer.
Anything your retailers need for various pos machines, you are able to call us for further technological assistance.
When seeking appropriate RAM and SSD, Vmax Group has been continuing to provide customizable pos products and timely service to run your businesses in retail stores, supermarkets, restaurants, pet shops, healthcare, drugstore, or industrial applications.