Based on the previous essay,there is obvious that we introduce you with information of what is the self-service kiosk for preliminary understanding,then VMAX POS is going to show you about why we choose kiosks for retail or other applications and the major functions of self order kiosk in order to make you understand the kiosk for further business.
It's distinct for us that self-service kiosks seem to be very extremely popular now. And it is becoming increasingly challenging to find retail stores, restaurants, and outdoor venues that do not employ a few other type of self-service kiosk devices.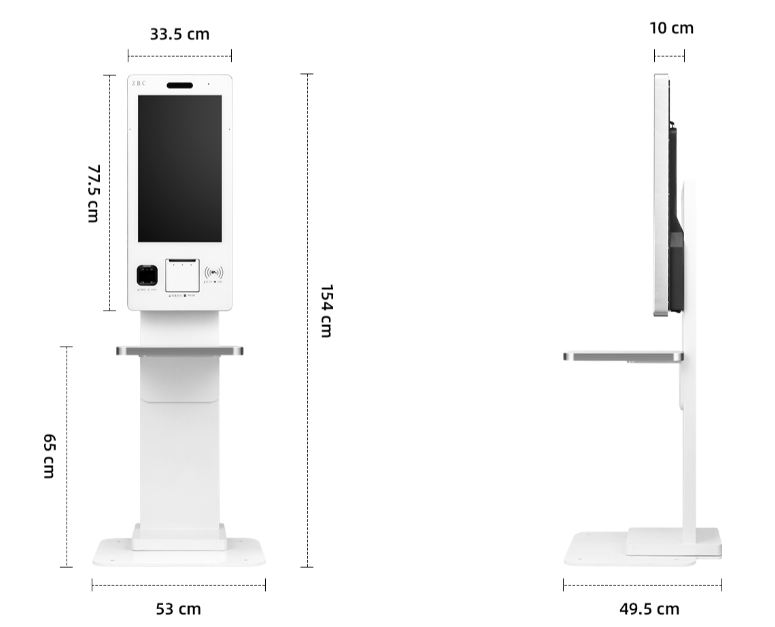 The followings are the main functions of self service kiosks :
One of the most significant advantages of self-service kiosks for your institution is that kiosks can conserve resources, especially employees time.
Regard as a self-service attendance management kiosk,t hese ticket machines allow guests, employees, and construction companies to check in to one"s building without such guidance of a receptionist. This helps free up your management and receptionists to collaborate on more important concerns.
In a quick-service restaurant,for illustration, trying to replace a cashier with a kiosk can transfer the employee to the assembly line,producing or delivering and continuing to drive more income.
Self-service kiosks' flexibility is closely attributed to their connectivity. Even though self-service kiosks are connected to the network, they can be made available and done automatically which use cloud-based operating systems from any place with an internet access. The above makes it possible for individuals to remotely push new content, apps, fixes, and other updates to the kiosks from any location around the world.
Self-service kiosks with a checkout or payment processing provide your customers with a substitute checkout journey that is traditionally far faster. Throughout actuality, sometimes when kiosk ordering is readily accessible, over 65% of customers would come back to a fast food restaurant more frequently, and 30% might well favor in purchasing from a kiosk instead of a counter cashier.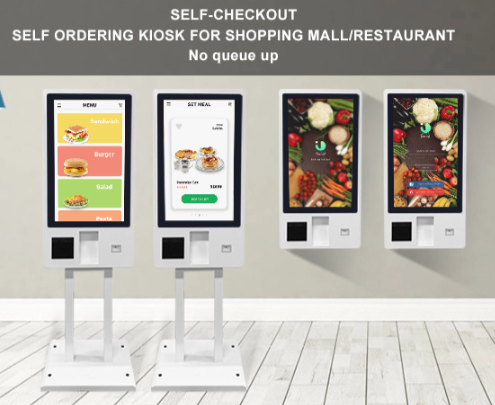 As stated previously, self-service terminals enable you to start serving more customers, permitting you to boost the revenue. Nevertheless, this is not the sole economic advantage such machines provide. The operating expenses will be reduced since employees who might have offered the whole service to your consumers will indeed be capable of concentrating on other important responsibilities. This will improve the total effectiveness of your business, going to result in much less squandering and dramatically lower expenditures.
Self-service vend machines are more convenient for checkout and additional help than traditional counter-staffed choices. Customers who reach the kiosk exactly being sure what they want will be capable of choosing a certain opportunity and checkout without requiring to demonstrate to an employee.
Many of your customers would like this rapidity and efficiency, about half of retail customers tend to favour self-service checkouts since they are significantly quicker.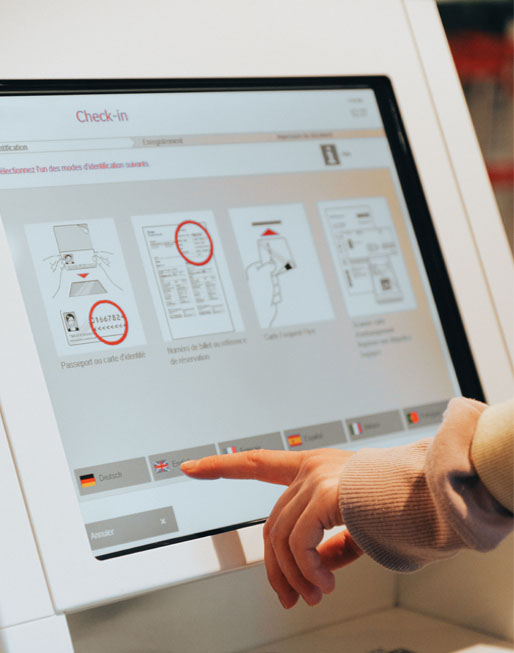 If you are interested in learning more about self-service new tech, reviewing our blog posts about the various varieties of kiosks and self-service advancements. Alternatively, if you have any queries, please contact us here.