A self-service kiosk is simply one device that permits a consumer to connect directly with a business, obtaining services at their leisure without contacting with other staff. The most obvious example is purchasing rail or bus tickets. You merely reach the self-service kiosks, pay your money, and obtain your ticket without being required to wait in line or request assistance.
Self-service kiosk machines are also extensively used in fast fooo restaurants, with the purposes of speeding up orders and waiting procedure. These vending machines are beneficial not only for commercial purposes, but also for checking in and out of hotels, offices, and airports for permitting you to confirm to your journey in order to conserve time for both you and your business.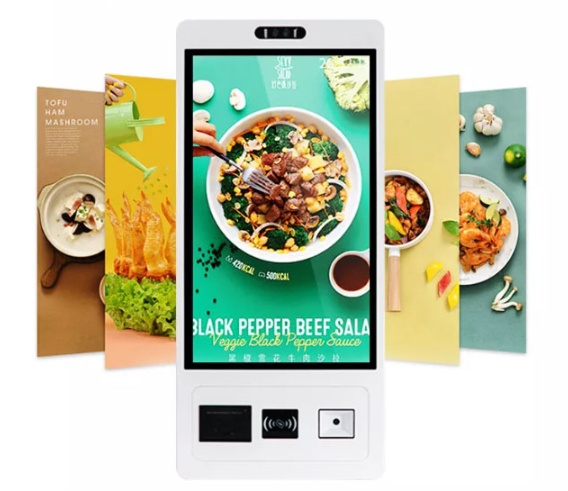 What is the main function of self-service kiosk ?
In general, these kiosks offer four core services : payment alternatives, check-in check-out services, advertisings / promotions, and inventory management. Most self-service kiosks accept NFC and other secured payment systems, enabling the acquisition of a wide range of electronic services via an automated machine. Self-service vending machines make it simple to check in for both hotels and airlines, conserving a significant amount of time compared to traditional modes of check-in or check-out. Advertising and promotions are effortlessly performed without any additional work upon the part of business because any adverts may be displayed prominently on kiosks for a large number of people to see.Then,considering numbers of people and frequent traffic at these kiosks, it is critical for products to be supplied swiftly, which these kiosks offer and guarantee that goods automation is maintained to a high degree.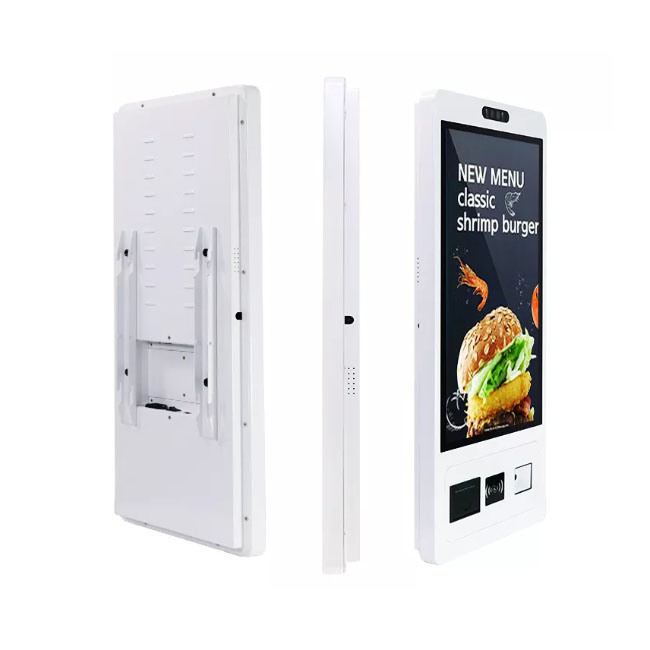 What are the types of kiosks ?
Wall mounted kiosks : Wall mount kiosks, although available in a variety of sizes, are typically much smaller than their standalone counterparts. When opposed to a standalone kiosk, it has the advantage of being significantly more accommodating to individuals with limited space. Many self-check-in and public transportation kiosks are wall-mounted design in providing customers with the opportunity to display a fully interactive menu without taking any space.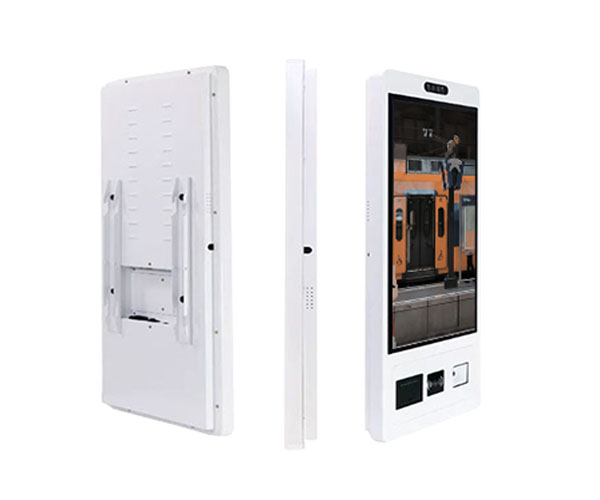 Freestanding kiosks : The most common vending machines are freestanding kiosks, which serve as wayfinders in public malls, while smaller models filling fast food quick-service restaurants. The advantages of freestanding kiosks are obvious : they seemsto be enormous and visible, making themselves immediately recognized and excellent for branding and marketing. The major downside of freestanding kiosks is that they are more expensive than their competitors due to their size.
What may be the major applications of self-service kiosks ?
Kiosks have varous applications for daily life or business operation,like USPS / Post Office for package delivery,Airport kiosk for wayfinder and self-check in for flights,Office Buildings kiosks for wayfinding and directory,Hospitals for tracking individual patients,Hotel kiosks for self-check-in,Fast Food Restaurant for self orders,Finance kiosks for banks and check cashing,Bus Station kiosks for self-ticketing and wayfinder.