POS terminal machine has been applied to various business environments, like a retail store, supermarket, convenience store, restaurant, hotel, bar, healthcare, etc. It is essential that the POS terminal can be used for checkout transactions, digital signatures, sales reports, commodity code management, inventory management, gift cards, and loyalty programs to suit any business requirements.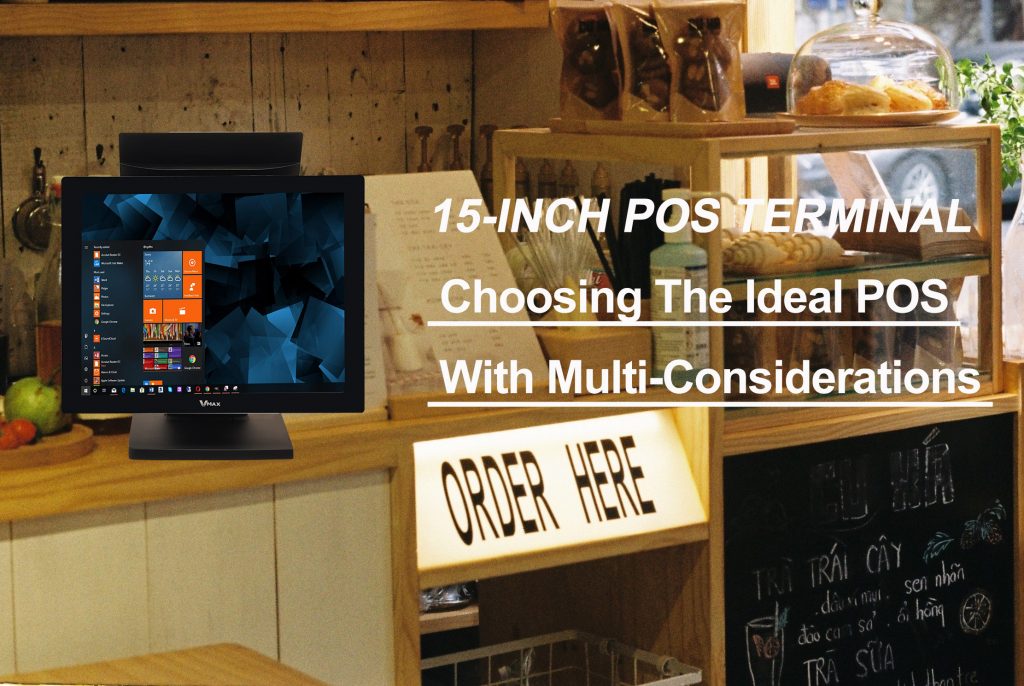 The following may be the most relevant factors in picking up the right POS terminal for business:
Business environments
Before purchasing a cash register POS machine, you should clarify your requirements about your business scale and actual application, to choose the correct kind of POS with the features of your business and industry to ensure that it will fulfill your authentic demands and develop the business growth in the future. You also need to comprehend the kinds and quantities of items exchanged, customer flow, and whether additional hardware devices like thermal printers, customer displays, MSR, I-button, cash drawers, or barcode scanners must be integrated.
Functionality and performance
 The performance of the POS machine impacts its stability as well as computing capacity; while making purchases, analyze the machine's processing velocity, storage capacity, and additional features. You can customize the functionalities to meet your business's particular demands according to your future business planning, such as customizable multi-level CPUs, layout optimization, whole machine waterproof, anti-glare, high brightness, multi-option operational system, accessories, and others.
As the POS system processes financial transaction details and stores private customer data including credit cards and individual identifying information, security is an urgent issue that must be addressed to run the business smoothly.
POS terminal has a broad level of options and pricing, and you have to evaluate the functionality, service life, long-term operating expenses, upgradable configuration, layout optimization, and additional considerations when choosing the most economical machine.
After determining the most suitable POS for your particular requirements, you must utilize it to make sure that it is compatible with your business's operation procedures as well as know how to use it. Therefore, you need to purchase a POS sample to test its performance and consider the customizable options to excellently adapt to any operational needs for retail or other business environments, and to use the POS equipment appropriately.
Furthermore, purchasing the best POS cash register machine necessitates meticulously evaluating an assortment of aspects. You will be able to choose the best POS for running your business by assessing needs, comparing brands and models, focusing on information security, evaluating pricing, testing samples, and customizing configuration.
As a POS manufacturer with an abundance of professional experience, VMAX can supply different levels of POS terminals with intelligent point-of-sale solutions, and produce other POS system accessories to be integrated with the cash register optimization. In addition, any accessional requirements and options can be satisfied by customization via VMAX Group when you inform us of your operational reality.