POS system terminals have been employed into various business situation like new retail, restaurant, supermarket, or bars and clubs.And there are so many kinds of pos terminals that are hard to choose for different kind of business demand.
Therefore,VMAX POS will introduce you about these types of pos terminals in order to select the most appropriate pos system machine for running your business.
Legacy Software (On-Site Server)
This device may be applied in physical stores and demands for a database machine. As customers finish their transaction, staff aid them in using the technology. In crowded places like supermarkets, restaurants, and other businesses, this technique is frequently utilized. This method is practical since it makes essential operations quick and simple.
But there are a variety of disadvantages to legacy software and hosting a server on-site: high cost,limited accass,lack of technical support and security.
Cloud Computing Terminals
The most advanced point-of-sale machine available is a cloud technology terminal. While your supplier is in charge of managing your server, you do not need to install another one in your ownstore. The supplier will resolve any issues that the system device might generate for you. With less time necessary for server management and manually backup generation, you can focus on running your business.
A cloud software pos terminal machine that offers several advantages including improved information security, continuous updates and assistance. Your info can be always protected from disasters like floods and fires, which is extremely intriguing.
Additionally, the data could be checked anywhere, anytime, and is protected with its technology. Since they can access information about each store's inventory or reports with its memorry machine, this is useful for multi-store managers.
A point of sale machine that functions with a smartphone or tablet is known as a "mPOS" (mobile point of sale) or "mobile terminals." Debit and credit card scanners are employed for these transactions. Any mobile device that enables downloads can perform as a point of sale system terminal.
For small businesses without a sizable initial investment budget for their point of sale system, mobile terminals are an excellent choice. To complete transactions and allow access to your point of sale system, both an Internet service and portable devices are expected. By not purchasing outdated software for all of your businesses, you can save money for daily business management.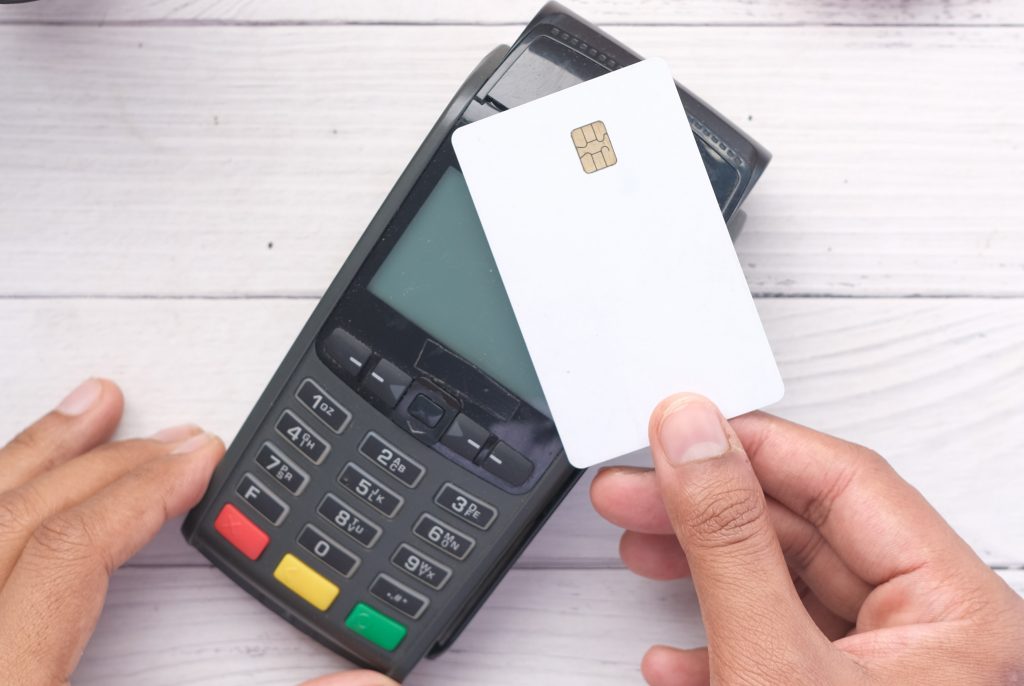 When employing a self-service terminal, the customer handles all of the transactions necessary to get a service or a product. Major customer businesses who have to complete transactions quickly can suggest buying in such sort of terminal. Despite the fact that it isn't the best choice for every business, this terminal type is intriguing for businesses like supermarkets, movie theaters, and fast-food franchises.
For instance, employs this self-service point of sale system with terminals so that customers may independently place orders and make payments. It still holds true for theater when customer buys movie tickets using self-service kiosks.