On the basic of these previous articles,VMAX POS has introduced several information of lcd monitor and pos terminal.
Do you gain valuable knowledge or have any interest in the series of articles?
Today we will publish another essay of barcode scanner to provide you with preliminary understanding of bar code reader.


 1.What is a barcode scanner ?
A barcode scanner is typically used to read data via codes scanning equipment that adopts the optical principle and transfers decoded barcode content to a computer or other hardware over a data line or wireless method.
The growth of the internet is accelerated by the appearance and adoption of barcode readers, considerably expanding its effectiveness and productivity.
Bar code scanners have been used in supermarkets, logistics, warehousing, manufacturing, healthcare, and other business conditions as a result of widespread adoption of autonomous and intelligent technologies.

2.What is the difference of 1d & 2d barcode scanner?
The two primary kinds of barcodes are one dimensional (1D) and two dimensional (2D),both of which may be scanned by reader equipments.
Straight 1D barcodes,which have been the first sort of barcodes, are still commonly used today. Relying on the standards, 1D bar codes, which have been comprised of of black lines, may hold a maximum  to 25 characters of codes. The most regularly used codes for 1D barcodes are numbers 128 and 39.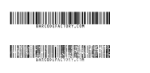 Since 2D bar codes could store both horizontal and vertical data, they will save up to 2,000 characters. Among 2D barcodes, QR Codes and PDF 417 are the most prevalent used in business occasions.

Due to other variations of barcodes, barcode scanners can indeed be categorized as 1-dimensional and 2-dimensional.
The primary distinction between 1D and 2D barcode scanners is discovered in the forms of bar codes.
Red CCD scanning method, which seems to use a red strip during the scanning process,and red laser scanning, which utilizes red rays, are the two major types of 1 D barcode scanner. Regrettably, both are only able to decode a limited amount of data, such as the title and value of the commodity, but cannot provide much farther details regarding the product.
The large percentage of 2 D barcode scanners are using an image decoding methodology (typically, the scanning top can really see the image sensor like a crystal), which can adapt characters with incredibly large storage capability and can constitute extra comprehensive commodity content, such as the title or cost of clothing goods, as well as the material type used, the portion from each particles, the volume of the clothing that is appropriate for the proportion of guests wearing it and one"s height, or tiny cleaning guidelines.
By the way,1d barcode reader can not read 2d barcode, and 2d barcode reader can be compatible with a 1d or 2d codes scanning.

3.What are the major differences between wired barcode scanner and wireless bar code scanner ?
Barcode scanners with wired connections are pretty standard in applications as data transmission between computers and payment pos terminals or lines for mobile phones. A wired barcode scanner is available in the super mall, reading 2D bar codes at the checkout counter, which is frequently employed in regular living.
Wireless barcode scanner : In order to improve communication,Bluetooth 2.4g data transfer is frequently used. Those techniques have no duration limitations on data transmission.
In summary, wireless scanners are frequently used in environments with relatively fixed locations, along with warehouses, logistics, express delivery, industrial assembly lines, etc.
There are certain specific requirements for the location of pos machine, and the electrical transmission length of a wired barcode reader is restricted by its real length.
Transmission line installation and maintenance are hard challenges.
In addition to being able to transmit data through short distances—between 10 and 30 meters for commercial applications and 100 meters for industrial use—wireless barcode readers can always do this regardless of how length the network line is.
4. What possible applications might be for barcode scanners?
The barcode scanner may be acceptable for retail, supermarket, restaurant,warehouse, logistics, medical, financial, office automation, as well as many other application scenarios thanks to its cutting-edge Bluetooth transmission technology, excellent operational effectiveness, extensive and rapid reading comprehension, humanistic interior lighting, and compatibility with multiple items of machinery.